I am a Premium Beta (2014) backer of Elite Dangerous and I can say that without a doubt ED is "THE BEST SPACE SIM IN VR". I am also invested in Star Citizen but VR support is non-existent there and it works iffy at best even with workarounds like VorpX.
So for the past 4 years or so, I have been having a blast playing ED in VR. The combat is pretty great because of the situational awareness and depth perception. The cockpits of those ships feel as big as a train car in VR!
But my best experience is still mining asteroids. I can't describe the feeling of flying around those monstrous asteroids. The sense of scale is really astounding. And when you blow one of them up and get cloaked in space dust… its really something else!
Anyway, I digress. You want to know which are the Best VR headsets for Elite and here are my top picks based on hundreds of hours of experimentation.
---
---
High resolution of 2160x2160 per eye
Unmatched clarity to read all the dials, gauges and radar on your aircraft
90Hz display, decent vertical and horizontal FoV
Comfortable for long flights, moving your head around
---
---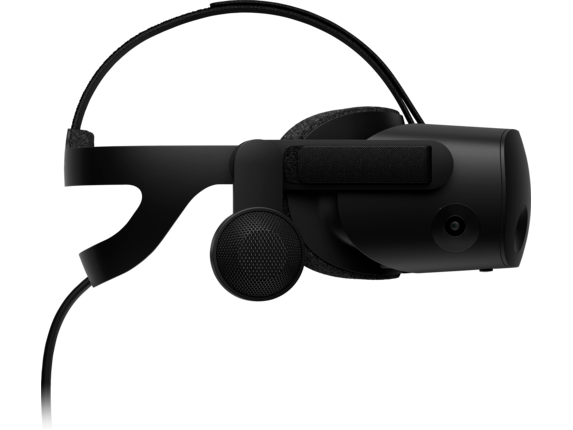 The Reverb G2 is the new and improved version of the original Reverb which was also my top recommendation for Elite last year. The G2 has unmatched clarity, a better sweet spot than its predecessors, is a bit more comfortable, has better audio and even has IPD adjustment. Its high clarity is what makes it my top recommendation for flight and space sims alike. There are plenty of details that you need to see in games like Elite like messages, panels, text etc. and the Reverb G2 really makes life a lot easier.
The main issue with the G2 is that it requires a powerful GPU to run it. But if you are looking for a premium VR headset, you need to pair it with a beefy GPU as well.
| | | |
| --- | --- | --- |
| Headset | Resolution (per eye) | Total Pixels (both eyes) |
| Reverb | 2160 x 2160 | 9,331,200 |
| Quest 2 | 1832 x 1920 | 7,034,880 |
| Index | 1440 x 1600 | 4,608,000 |
| Cosmos Elite | 1440 x 1700 | 4,896,000 |
| Vive Pro | 1440 x 1600 | 4,608,000 |
| Rift S | 1280 x 1440 | 3,686,400 |
| Vive | 1080 x 1200 | 2,592,000 |
This is what Elite looks like in the Reverb (actual lens shot). It actually looks better than this but the iPhone camera can capture only so much.
---
---
High resolution of 1832 x 1920 per eye
Easy setup, comfortable, great tracking
Value for money
---
---
The Quest 2 is my default recommendation in the mid range category. It's value for money, its plug and play, is doesn't beat the Reverb in resolution but it's no slouch either. The Quest 2 is the safe bet. Get it if you don't want to spend too much or if you are not super into sims yet. The fact that Oculus has managed to squeeze such a decent product at such an attractive price point is amazing in itself.
What makes the Quest 2 a good option is that its an all-rounder VR headset. It may not be the best at one thing but it does all things well and that is what you need if you are just starting out with VR. Later, you can upgrade into more niche headsets if you are so inclined but at least for your first headset, this is a great option.
---
---
Unmatched resolution of 3840x2160 per eye
Highest vertical and horizontal FoV for true immersion
Perfect fit for simmers offering clarity and situational awareness
---
---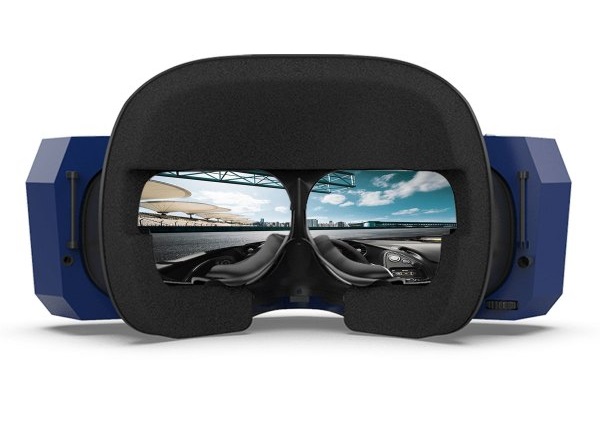 The Pimax 8K X is at the very top of the premium segment when it comes to the best VR headsets for Elite or any other flight or racing sim. Its literally a full 4K screen slapped on to each of your eyes! With such a high resolution, you see everything as clearly and gloriously as it was meant to be seen. Text it crystal clear, aliasing and shimmering is minimal (which is caused by low resolution), objects are visible from a distance.
Additionally, the Pimax also has amazing Field of View which really enhances the immersion. Be prepared to see the universe in all its glory with impeccable clarity and unparalleled immersion.
The Index is an expensive option because of its lighthouses and hand controllers. The thing is you only need those controllers and lighthouses for games other than flight, racing or space sims. So if mostly intend to play those games, this might be good option if you are willing to fork out that much.
But if your true passion is exploring the stars or flying around between in mountains, then you don't really need to spend this much. Not to mention the Index is very rarely in stock.