DCS is the premier simulation for modern air combat. It's modern fighter jets  and helos have detailed MFDs, gauges, HUDs etc. which need to be rendered at high resolutions to be seen properly. In addition to this, you need to be able to clearly see ground targets, missiles and enemy aircraft and distinguish them based on their silhouette.
Fore the longest time, I was using Gen 1 headsets like the original Vive and Rift. And while it was fun, I felt that there was always something lacking. The new 2021-2021 headsets have solved many of those problems, but not all. If you are looking to buy a new VR headset for DCS and other sims like IL2, Elite etc., here are my top recommendations after 500+ hours in DCS in VR!
---
---
High resolution of 2160x2160 per eye
Unmatched clarity to read all the dials, gauges and radar on your aircraft
90Hz display, decent vertical and horizontal FoV
Comfortable for long flights, moving your head around
---
---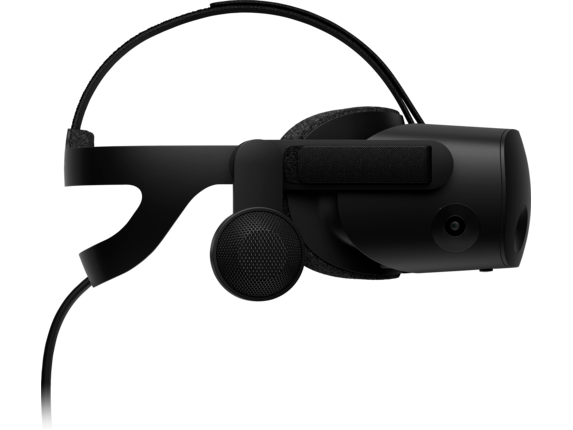 The Reverb G2 simply blows everything out of the water when it comes to clarity and resolution. You can read every gauge and see the details on your MFDs without having to zoom in. The G2 version has several improvements over the original Reverb like better colours, adjustable IPD and a lighter cable. DCS, more than any other game, require a high resolution to be able to see those tiny MFDs and spot targets. This is why Reverb G2 is the obvious top choice. 
I also found it to be pretty comfortable and much lighter than most of the other headsets I tried. The sweet spot and FoV is acceptable, although it could be improved. The G2 is not without fault. Its hand controllers are not the best but you don't really need them for flight sims like DCS because you will just be using your HOTAS anyway. 
The tracking is also pretty good, not just for seated games but even things like Beat Saber which is my main testing app for tracking. Like all inside-out tracking headsets, you need good lighting in the room to ensure effective tracking. The Index is a solid headset as well, but for flight sims, the additional resolution and clarity of the Reverb G2 definitely won me over. Make sure you have a beefy GPU/ CPU to run it though.
| | | | | |
| --- | --- | --- | --- | --- |
| Headset | Resolution (per eye) | Total Pixels (both eyes) | Refresh Rate | Horizontal FoV |
| Reverb G2 | 2160 x 2160 | 9,331,200 | 90 Hz | 114° |
| Quest 2 | 1832 x 1920 | 7,034,880 | 72 Hz |   |
| Vive Pro 2 | 2448 x 2448 | 11985408 | 120 Hz | 120° |
| Pimax 8K X | 3840 x 2160 | 16,588,800 | 90 Hz | 200° |
| Index | 1440 x 1600 | 4,608,000 | 144 Hz | 130° |
| Cosmos Elite | 1440 x 1700  | 4,896,000 | 90 Hz | 110° |
| Vive Pro | 1440 x 1600 | 4,608,000 | 90 Hz | 110° |
| Rift S | 1280 x 1440 | 3,686,400 | 80 Hz | 110° |
| Vive | 1080 x 1200 | 2,592,000 | 90 Hz | 110° |
---
---
High resolution of 1832 x 1920 per eye
Easy setup, comfortable, great tracking
Value for money
---
---
I am honestly a bit surprised by the Quest 2. That they managed to pack a quality headset with a decently high resolution at such an amazing price point is nothing short of astonishing. Maybe they have enough sales volume that they can reduce their production cost this much? Either way, its a great opportunity for consumers to get started with VR at a respectable price point. And what you get for the price is pretty good. 
The resolution is the most important stat for DCS so lets start there. It is significantly better than previous Oculus headsets including the Rift S. Screen Door Effect is pretty much gone and text, menu dials are crisp and readable. FoV and sweet spot are decent. Tracking, controllers, audio etc. are all acceptable. The headset is definitely more comfortable than previous offerings and the adjustable IPD is a big plus for some people. 
Overall, I think this is the best you can get at this price range. 
---
---
Unmatched resolution of 3840x2160 per eye
Highest vertical and horizontal FoV for true immersion
Perfect fit for simmers offering clarity and situational awareness
---
---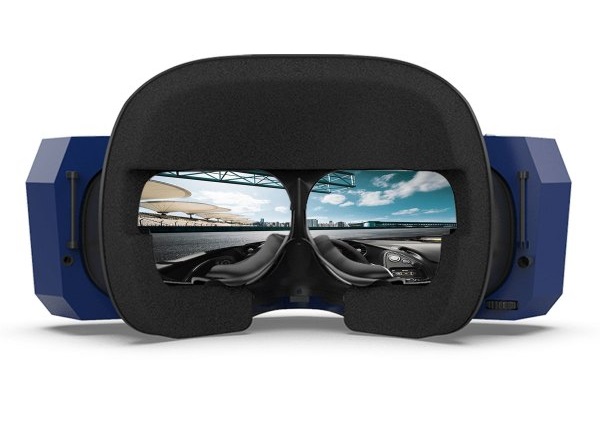 If you are willing to splurge, then there are few headsets out there that offer what the Pimax 8K X does. It has a resolution that will probably melt your graphics card, but you can turn down the super sampling and still get a better picture than any other VR headset out there. 
Another impressive feature of the Pimax is the field of view. It has the widest FoV of any headset out there, bar none. I cant put into words how useful this is in both flight and racing sims. The ability to see your gauges or objects in your peripheral vision without having to twist your neck is a godsend. It's a big bump in immersion. 
All of this comes at a hefty price tag however but thats the cost of being at the bleeding edge of innovation. For hardcore fans of DCS VR, this is it. 
The Index is quite expensive for what it offers, especially for flight sims. Its not a bad headset, its just that the Reverb is better which is what makes it a runner up. If you intend to play games that require good hand controllers like Alyx or Beat Saber, that is where the Index shines. 
I got it pretty cheap since I already had the lighthouses from my Vive. Yet, I still passed on it after trying it out because it lacked where it matter most – the resolution and clarity. The Index has a slightly lower resolution, which would not be a problem for most games but games like DCS require as much pixel density as you can squeeze out in order to read those MFDs.