The 2020 Microsoft Flight Simulator is perhaps the most ambitious and revolutionary flight sim of our generation. The technology it uses to simulate the entire planet in such detail, along with weather and other effects is truly remarkable.
When combined with a good, VR headset the sim truly comes to life. This combo of a VR + MS Flight Sim is without a doubt, the closest you can come to  real life flight outside of an actual plane!
However, not all VR headsets are created equal. For example, the Index is a great  VR headset but almost 40% of its price is the lighthouses and controllers which you don't really need for MS Flight Sim or any flight sim for that matter.
What you need for MS Flight Sim is a headset that:
Has the maximum possible resolution
Exceptional lens quality
Comfortable enough to be worn for long flight sessions
Things like hand controllers are completely irrelevant for flight sims since you would be using a HOTAS/ Joystick anyway. Tracking quality is also not that important since you won't be jumping around in your cockpit.
With all of this in mind, here are my top VR headset recommendations for the new Microsoft  Flight Simulator.
---
---
High resolution of 2160x2160 per eye
Unmatched clarity to read all the dials, gauges and radar on your aircraft
90Hz display, decent vertical and horizontal FoV
Comfortable for long flights, moving your head around
---
---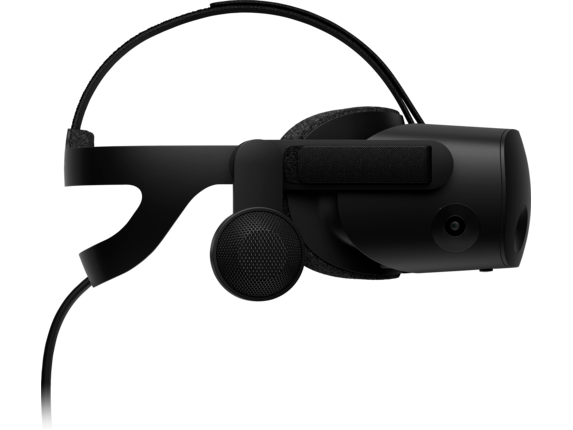 The Reverb G2 has a beautiful 2160×2160 screen for EACH eye. This is significantly higher than what any of the competing headsets have as you see in the following table. The FoV, sweet spot etc. are all good. Nothing groundbreaking but pretty much all VR headsets are in the same ballpark on these metrics . One unique advantage of this headset is that it is a Windows Mixed Reality headset and WMR is Microsoft's technology. Which means Microsoft Flight Sim has been built to work best with WMR headsets and technology. The sim is optimized around WMR so the Reverb G2 does have another small but welcome advantage there compared to non-WMR headsets. You can use OpenXR which gives you a small performance boost. 
Its high resolution is what makes the Reverb stand apart from the crowd. I have been using it for a while now and it offers the best clarity to read your gauges and instruments in flight sims. It doesn't not have the best controllers, but you don't really need them for a flight sim. My controllers are still inside the box!
| | | | | | |
| --- | --- | --- | --- | --- | --- |
| Headset | Resolution (per eye) | Total Pixels (both eyes) | Refresh Rate | Horizontal FoV | Weight (with headstrap) |
| Reverb G2 | 2160 x 2160 | 9,331,200 | 90 Hz | 98° | 498 g |
| Quest 2 | 1832 x 1920 | 7,034,880 | 72 Hz | 97° | 503 g |
| Quest Pro | 1800 x 1920 | 6,912,000 | 90 Hz | 106° | 722 g |
| Vive Pro 2 | 2448 x 2448 | 11,985,408 | 120 Hz | 116° | 850 g |
| Pimax 8K X | 3840 x 2160 | 16,588,800 | 90 Hz | 159° | 850 g |
| Index | 1440 x 1600 | 4,608,000 | 144 Hz | 108° | 809 g |
| Cosmos Elite | 1440 x 1700 | 4,896,000 | 90 Hz | 97° | 702 g |
| Rift S | 1280 x 1440 | 3,686,400 | 80 Hz | 88° | 590 g |
The Quest 2 is the best mid-range option for not just MS Flight Sim, but for almost every VR game. It is the quintessential jack of all trades headset that won't break the bank. It has good resolution, good tracking, good value, good comfort, good build quality and good everything really. Not necessarily the highest resolution, but close enough to be viable in flight sims. Which is what makes it an absolute work horse for VR gaming.
Get this headset if you are new to VR and want something that is good with all games, not just flight sims. It is the safe option. I was actually surprised with the amount of goodness packed into this headset while still maintaining such an attractive price.
Sale
Meta Quest Pro
Meta Quest Pro unlocks new perspectives in work, creativity, and collaboration.
Multitask with ease with multiple resizable screens so you can organize tasks, work on new ideas or...
The Quest Pro is the new King of clarity when it comes to flight simming. This makes it one of my top recommendations for MSFS and the only thing only it back is the price. But if you are willing to spend that extra cash, its the best premium option right now.
Clarity: The most important thing for a flight sim headset is clarity. More so than in any other game. You need to look at your Garmin, look at your readouts, look at all the beautiful scenery and you need to be able to actually tell what you are looking at. The Reverb does this well but it has a small sweet spot. The maximum clarity is only at the very center which was good enough for 2019 to 2021 or whatever, but The Quest Pro now has excellent quality throughout the whole lens! This is really a game change for MSFS because you can now see everything clearly without just looking at the absolute centre of your lens.
Field of View: The FoV is pretty good actually. Higher than what I expected and definitely in the top 3 among the premium headsets.
Colours: I never thought I would talk about colours but then I met VR. I started with the HTC Vive back in 2016 and it had a beautiful OLED panel with awesome colours. Since then, everything I have used has had washed out colours. I am happy to report that the Quest Pro is excellent on this regard too. Much better colours than the competition and no godrays, fringing, muras, glare or any other such issues.
Comfort: Comfort is fine for me but it really depends on your head shape. I have had headsets that would to much pressure on my nose bridge but this one seems pretty good so far. I would not call it perfect, but I don't have any serious issues either.
Tracking and battery: Tracking is really good and battery life is decent. One hour of use drained about 15% battery life. You can also keep it plugged and it will keep charging so that's nice.
Software & setup: Much better and easier than Windows Mixed Reality.
Overall, I think the Quest 2 is the new overall champion for flight and racing sims. The price is indeed a bit high but if you are an enthusiast, you will definitely get your money's worth.
---
---
Unmatched resolution of 3840x2160 per eye
Highest vertical and horizontal FoV for true immersion
Perfect fit for simmers offering clarity and situational awareness
---
---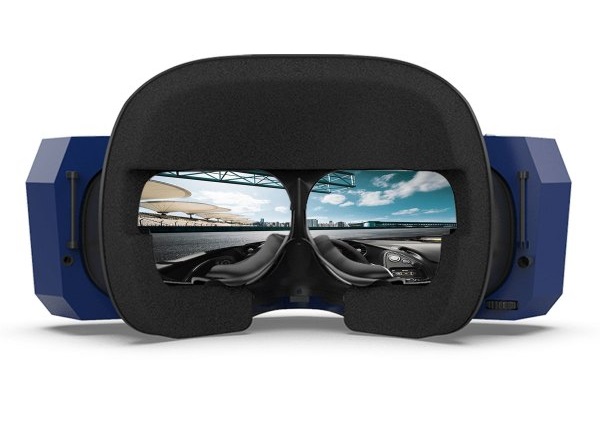 The Pimax 8K X dominates the competition when it comes to clarity, visuals and field of view. It offers almost double the resolution and FoV of most other consumer grade headsets and it does that at a price that is high but not beyond the reach of what us flight simmers have to pay for graphics cards, premium joysticks and other hardware.
My main concern with the Pimax 8K was that it would need so much GPU power to run. However, practically, the difference is not much because oyu can scale down the super sampling and it still looks so much better than other VR headsets. Of course, its still only possible with top end GPUs like the 3090 and the 3080Ti, but us flight simmers have got sort of used to that by now. Quality comes at a price.
The Index is an excellent VR headset. I am still a massive fan of lighthouse tracking and the excellent controllers of the Index. However, you don't really need that for sims. For sims, you need clarity and the other options in this list have an advantage there. But if you do want to play other types of games and sims are less of a priority for you, then the Index is a decent option to consider.
Related Articles