The original IL2 was the flight sim that many of us grew up with. The first time I flew, I had no idea what was going on but the slow hum of the engines, the tumultuous water underneath, the periodic crackling of the radio and the sun setting over the horizon, all created an atmosphere that I knew I would never want to let go. Thence began my love with flight sims!
Which is why I was beyond excited when the new IL2 series of games (now called  the Great Battles Series) launched VR support. VR would take flight sim immersion to the next level.
Don't get me wrong, I like TrackIR as much as the next guy. But TrackIR has always been just an additional peripheral . VR is what makes the world come alive.
Since 2016, I have tested almost a dozen VR headsets, and these are my top recommendations for IL2 in VR.
---
---
High resolution of 2160x2160 per eye
Unmatched clarity to read all the dials, gauges and radar on your aircraft
90Hz display, decent vertical and horizontal FoV
Comfortable for long flights, moving your head around
---
---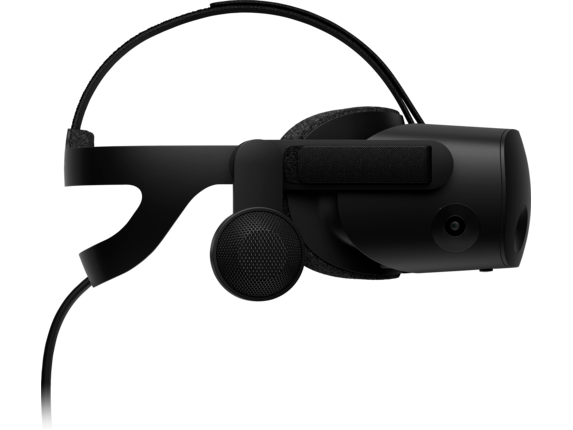 With two glorious 2160 x 2160 screens, the Reverb G2 has the highest resolution of any viable consumer-grade VR headset out there. And for a flight sim like IL2, the screen is what matters most. The additional resolution helps you with better spotting, reading your dials easily without having to bend forward or zoom, and just provides a better, more immersive experience overall.
Which is why the Reverb G2 holds the top spot here. If you are only looking for a VR headset for sims, then you have found what you are looking for. But if you also want to play room-scale games like Half Life Alyx which actually make use of the Index's excellent controllers and tracking, then you might want to go another route. For seated flight sims, space sims and racing sims, the Reverb is the best out there.
| | | |
| --- | --- | --- |
| Headset | Resolution (per eye) | Total Pixels (both eyes) |
| Reverb | 2160 x 2160 | 9,331,200 |
| Quest 2 | 1832 x 1920 | 7,034,880 |
| Index | 1440 x 1600 | 4,608,000 |
| Cosmos Elite | 1440 x 1700 | 4,896,000 |
| Vive Pro | 1440 x 1600 | 4,608,000 |
| Rift S | 1280 x 1440 | 3,686,400 |
| Vive | 1080 x 1200 | 2,592,000 |
---
---
Unmatched resolution of 3840x2160 per eye
Highest vertical and horizontal FoV for true immersion
Perfect fit for simmers offering clarity and situational awareness
---
---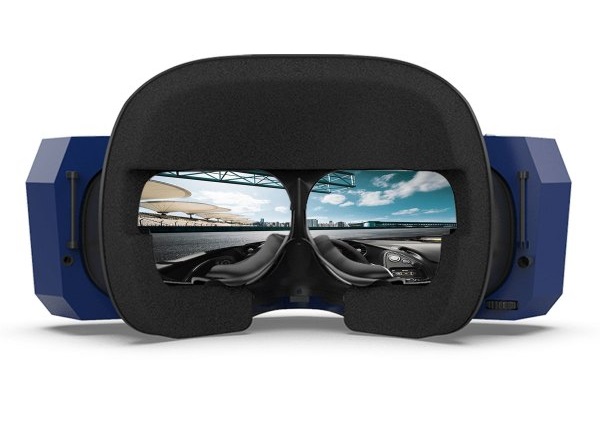 The Pimax seems like it was made with flight sims in mind. There are two things you need the most with flight sims: clarity to spot the enemy from afar and read your instruments and a high field of view to better spot the enemy or to see your instruments without having to twist your neck. The Pimax blows the competition out of the water on both counts.
The Pimax is essentially a 4K panel strapped to each of your eyes. With such a high resolution, comes crystal clear visuals and a massive FoV that is hard to put into words. If you have the dough to spend, then you need to try this out and you will find yourself in whole new world!
---
---
High resolution of 1832 x 1920 per eye
Easy setup, comfortable, great tracking
Value for money
---
---
The Quest 2 is probably your best bet if you are looking for a mid-range option that doesn't break the bank. It has a decent enough resolution to offer a rewarding experience in any flight sim. But the real advantage is that yit is a bit more forgiving when it comes to your graphics card.
The  Quest 2 is still a noticeable improvement over previous offerings and it is at a great price point for those new to VR and not looking to splurge on an enthusiast level headset just yet. It has been pried accordingly and fits that mid-range gap quite well.
I am not saying that this is the lowest budget option, there are even cheaper headsets out there. But none of them do justice to IL2 or other sims in VR. Consider it a middle of the road option.
The Index screens have a decent resolution of 1440 ×1600 per eye which doesn't match up to the Reverb but is the next best option. The issue with the Index is that it is quite pricey and a lot of its features are wasted for flight sims.
Half the price that you pay is for the controllers and lighthouses. Neither of which are needed for flight sims. That being said, it you are ok with the price tag, and you also do play such games, then the Index may be your jam.